The Complete Guide to Deliberate Practice
We are capable of incredible feats, but they won't come without focused effort, consistent feedback, and expert guidance.
Ben Hogan 'invented' practice
What is Deliberate Practice?
Deliberate practice refers to a special type of practice that is purposeful and systematic. While regular practice might include mindless repetitions, deliberate practice requires focused attention and is conducted with the specific goal of improving performance. When Ben Hogan carefully reconstructed each step of his golf swing, he was engaging in deliberate practice. He wasn't just taking cuts. He was finely tuning his technique.
While regular practice might include mindless repetitions, deliberate practice requires focused attention and is conducted with the specific goal of improving performance.
The greatest challenge of deliberate practice is to remain focused. In the beginning, showing up and putting in your reps is the most important thing. But after a while we begin to carelessly overlook small errors and miss daily opportunities for improvement.
This is because the natural tendency of the human brain is to transform repeated behaviors into automatic habits. For example, when you first learned to tie your shoes you had to think carefully about each step of the process. Today, after many repetitions, your brain can perform this sequence automatically. The more we repeat a task the more mindless it becomes.
Mindless activity is the enemy of deliberate practice. The danger of practicing the same thing again and again is that progress becomes assumed. Too often, we assume we are getting better simply because we are gaining experience. In reality, we are merely reinforcing our current habits—not improving them.
Claiming that improvement requires attention and effort sounds logical enough. But what does deliberate practice actually look like in the real world? Let's talk about that now.
Read The Beginner's Guide to Deliberate Practice to learn exactly how you can start practicing deliberately. You'll also find seven in-depth examples of how to practice deliberately.


Can You Achieve Anything With Enough Practice?


Deliberate practice does not mean that you can fashion yourself into anything with enough work and effort, though. While human beings do possess a remarkable ability to develop their skills, there are limits to how far any individual can go. Your genes set a boundary around what is possible.
However, while genetics influence performance, they do not determine performance. Do not confuse destiny with opportunity. Genes provide opportunity. They do not determine our destiny. It's similar to a game of cards. You have a better opportunity if you are dealt a better hand, but you also need to play the hand well to win.
Regardless of where we choose to apply ourselves, deliberate practice can help us maximize our potential—no matter what cards we were dealt. It turns potential into reality.
Read The Myth and Magic of Deliberate Practice for more on genetics, practice, and how to maximize your genetic potential in life.
Examples of Deliberate Practice


Joe DiMaggio was one of the greatest hitters in baseball history. A three-time winner of the Most Valuable Player award, DiMaggio was selected to the Major League All-Star team in each of his thirteen seasons. He is best known for his remarkable hitting streak during the 1941 season when he recorded a hit in fifty-six consecutive games—a record that still stands more than seventy-five years later.
I recently heard a little-known story about how DiMaggio acquired his exceptional ability.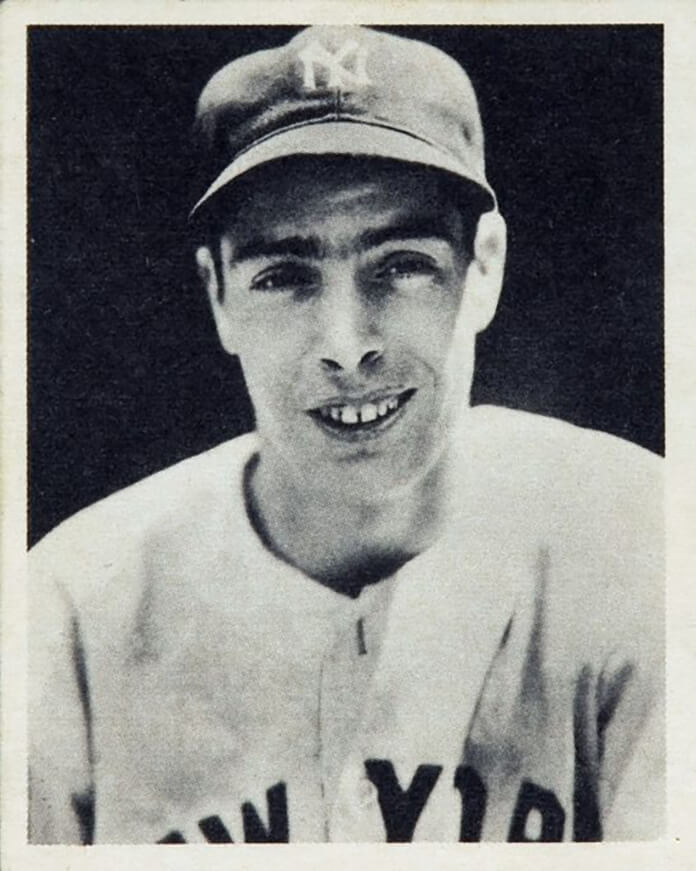 As the story goes, a journalist was interviewing DiMaggio at his home and asked him what it felt like to be such a "natural hitter." Without saying a word, he dragged the reporter downstairs. In the shadows of the basement, DiMaggio picked up a bat and began to repeat a series of practice swings. Before each swing, he would call out a particular pitch such as "fastball, low and away" or "slider, inside" and adjust his approach accordingly.
Once he finished the routine, DiMaggio set the bat down, picked up a piece of chalk, and scratched a tally mark on the wall. Then he flicked on the lights to reveal thousands of tally marks covering the basement walls. Supposedly, DiMaggio then looked at the journalist and said, "Don't you ever tell me that I'm a natural hitter again."
In some circles, golfer Ben Hogan is credited with "inventing practice." 
Hogan was one of the greatest golfers of the 20th century, an accomplishment he achieved through tireless repetition. He simply loved to practice. Hogan said, "I couldn't wait to get up in the morning so I could hit balls. I'd be at the practice tee at the crack of dawn, hit balls for a few hours, then take a break and get right back to it."
For Hogan, every practice session had a purpose. He reportedly spent years breaking down each phase of the golf swing and testing new methods for each segment. The result was near perfection. He developed one of the most finely-tuned golf swings in the history of the game.
His precision made him more like a surgeon than a golfer. During the 1953 Masters, for example, Hogan hit the flagstick on back-to-back holes. A few days later, he broke the tournament scoring record.
Hogan methodically broke the game of golf down into chunks and figured out how he could master each section. For example, he was one of the first golfers to assign specific yardages to each golf club. Then, he studied each course carefully and used trees and sand bunkers as reference points to inform him about the distance of each shot.
Hogan finished his career with nine major championships—ranking fourth all-time. During his prime, other golfers simply attributed his remarkable success to "Hogan's secret." Today, experts have a new term for his rigorous style of improvement: deliberate practice.
Lessons on Success and Deliberate Practice from Mozart, Picasso, and Kobe Bryant


How long does it take to become elite at your craft? And what do the people who master their goals do differently than the rest of us?
That's what John Hayes, a cognitive psychology professor at Carnegie Mellon University, wanted to know.
For decades, Hayes has been investigating the role of effort, practice, and knowledge in top performers. He has studied the most talented creators in history — people like Mozart and Picasso — to determine how long it took them to become world class at their craft. Furthermore, he has investigated the choices and experiences that have led to their success.
Let's talk about what Hayes has discovered about world class performers. And more importantly, let's discuss how you can use these insights to achieve your goals and become your best.


"10 Years of Silence"


Hayes started his research by examining successful composers. He analyzed thousands of musical pieces produced between the years of 1685 to 1900. The central question that drove his work was, "How long after one becomes interested in music is it that one becomes world class?"
Eventually, Hayes developed a list of 500 pieces that were played frequently by symphonies around the world and were considered to be the "masterworks" in the field. These 500 popular pieces were created by a total of 76 composers.
Next, Hayes mapped out the timeline of each composer's career and calculated how long they had been working before they created their popular works. What he discovered was that virtually every single "masterwork" was written after year ten of the composer's career. (Out of 500 pieces there were only three exceptions, which were written in years eight and nine.)
Not a single person produced incredible work without putting in a decade of practice first. Even a genius like Mozart had to work for at least ten years before he produced something that became popular. Professor Hayes began to refer to this period, which was filled with hard work and little recognition, as the "ten years of silence."
In followup studies, Hayes found similar patterns among famous painters and popular poets. These findings have been further confirmed by research from professors like K. Anders Ericsson, who produced research that revealed that you needed to put in "10,000 hours" to become an expert in your field. (This idea was later popularized by Malcolm Gladwell.)
However, as Hayes, Ericsson, and other researchers started digging deeper, they discovered that time was merely one part of the equation. Success wasn't simply a product of 10 years of practice or 10,000 hours of work. To understand exactly what was required to maximize your potential and master your craft, you had to look at how the best performers practiced.
The practice habits of NBA superstar Kobe Bryant provide a perfect example…
How Kobe Bryant Made it to the Top
Kobe Bryant is one of the most successful basketball players of all–time. The winner of 5 NBA championships and 2 Olympic Gold Medals, Bryant has amassed a net worth of more than $200 million during his playing career.
In 2012, Bryant was selected as a member of Team USA. During this time, one of the athletic trainer's for Team USA, a man named Robert, was working with Kobe to prepare for the Olympics. In the story below, which was previously published on Reddit, Robert describes his first experience with Kobe and reveals one of the reasons the superstar has become so successful.
From Robert, trainer for Team USA:
I was invited to Las Vegas to help Team USA with their conditioning before they headed off to London. I've had the opportunity to work with Carmelo Anthony and Dwyane Wade in the past, but this would be my first interaction with Kobe.
The night before the first scrimmage, I had just watched "Casablanca" for the first time and it was about 3:30 AM.
A few minutes later, I was in bed, slowly fading away, when I heard my cell ring. It was Kobe. I nervously picked up.
"Hey, uhh, Rob, I hope I'm not disturbing anything right?"
"Uhh, no. What's up Kob?"
"Just wondering if you could help me out with some conditioning work, that's all."
I checked my clock. 4:15 AM.
"Yeah sure, I'll see you in the facility in a bit."
It took me about twenty minutes to get my gear and get out of the hotel. When I arrived and opened the room to the main practice floor, I saw Kobe. Alone. He was drenched in sweat as if he had just taken a swim. It wasn't even 5:00 AM.
We did some conditioning work for the next hour and fifteen minutes. Then, we entered the weight room, where he would do a multitude of strength training exercises for the next 45 minutes. After that, we parted ways. He went back to the practice floor to shoot. I went back to the hotel and crashed. Wow.
I was expected to be at the floor again at about 11:00 AM.
I woke up feeling sleepy, drowsy, and pretty much every side effect of sleep deprivation. (Thanks, Kobe.) I had a bagel and headed to the practice facility.
This next part I remember very vividly. All of the Team USA players were there. LeBron was talking to Carmelo and Coach Krzyzewski was trying to explain something to Kevin Durant. On the right side of the practice facility Kobe was by himself shooting jumpers.
I went over to him, patted him on the back and said, "Good work this morning."
"Huh?"
"Like, the conditioning. Good work."
"Oh. Yeah, thanks Rob. I really appreciate it."
"So when did you finish?"
"Finish what?"
"Getting your shots up. What time did you leave the facility?"
"Oh, just now. I wanted 800 makes. So yeah, just now."
For those of you keeping track at home, Kobe Bryant started his conditioning work around 4:30am, continued to run and sprint until 6am, lifted weights from 6am to 7am, and finally proceeded to make 800 jump shots between 7am and 11am.
Oh yeah, and then Team USA had practice.
It's obvious that Kobe is getting his 10,000 hours in, but there is another part of his story that is even more important.
The Importance of Deliberate Practice


Kobe isn't merely showing up and practicing a lot. He is practicing with purpose.
Kobe had a very clear goal at practice: 800 made jump shots. He was deliberately focused on developing the skill of making baskets. The time he spent doing it was almost an after thought. That sounds simple, but it's very different from how most of us approach our work each day.
When most people talk about working hard, they use the amount of time they worked as an indicator of how hard they worked. (i.e. "I worked 60 hours this week!")
Putting in a lot of time might make you tired, but simply working a lot (even if it's 10,000 hours over the course of your career) isn't enough to make you a top performer. It's not the same thing as practicing deliberately. Most people who think they are working hard are merely developing the skill of being in the gym, not the skill of making baskets.
To keep this basketball analogy going, consider this quote about deliberate practice…
"Consider the activity of two basketball players practicing free throws for one hour. Player A shoots 200 practice shots, Player B shoots 50. The Player B retrieves his own shots, dribbles leisurely and takes several breaks to talk to friends. Player A has a colleague who retrieves the ball after each attempt. The colleague keeps a record of shots made. If the shot is missed the colleague records whether the miss was short, long, left or right and the shooter reviews the results after every 10 minutes of practice. To characterize their hour of practice as equal would hardly be accurate. Assuming this is typical of their practice routine and they are equally skilled at the start, which would you predict would be the better shooter after only 100 hours of practice?"
—Aubrey Daniels
Each player in the example above could brag about practicing for one hour, but only one of them is practicing deliberately.
Researchers have noted that top performers in every industry are committed to deliberate practice. The best artists, musicians, athletes, CEOs, and entrepreneurs don't merely work a lot, they work a lot on developing specific skills. For example, Jerry Seinfeld's "don't break the chain" strategy is all about deliberately practicing the skill of writing jokes.
Applying This to Your Life
Mozart has been called the "genius of geniuses" and even he toiled away for 10 years before producing popular work. I don't know about you, but I find this inspiring.
I don't have the natural talent of Kobe Bryant or the sheer brilliance of Mozart, but I'm willing to put in my "10 years of silence." I've only been writing on this site for 9 months, but I see this as the beginning of a 30–year project for me. And because I'm in this for good, I can win with commitment, grit, and unwavering consistency.
You can take the same approach to your work, to your goals, and to your legacy. By combining these two ideas — the consistency of "10 years of silence" and the focus of "deliberate practice" — you can blow past most people.
On a daily basis, this doesn't have to look big or impressive. And that's good, because it will often feel like you're failing. What feels like struggle and frustration is often skill development and growth. What looks like little pay and no recognition is often the price you have to pay to discover your best work. In other words, what looks like failure is often the foundation of success.
Thankfully, just one hour of focus and deliberate practice each day can deliver incredible results over the long–run. And that brings us to the most important questions of all:
Are you working toward your 10 years of silence today? Are you deliberately focused on developing your skills? Or are you simply "putting in your time" and hoping for the best?
Best Deliberate Practice Books


Peak by Anders Ericsson and Robert Pool
The Art of Learning by Joshua Waitzkin
The Talent Code by Daniel Coyle
Deep Work by Cal Newport
The Practicing Mind by Thomas M. Sterner